If your loved one is considering in-home care in Missouri, take a look at Aging with Grace services.
Consumer Directed Services
The CDS program allows for family members to assist family members with their every day needs such as bathing, grooming, cleaning and more!
In the CDS program YOU are the employer! Aging with Grace Care works for you and assists in payroll, taxes, background checks as well as communication with the state regarding your plan of care. 
In-Home Services while similar to the CDS program does not allow family member to be your caregiver. Aging with Grace Care will hire and train a qualified candidate to work in your home helping with your daily activities in accordance to your plan of care provided by the State of Missouri.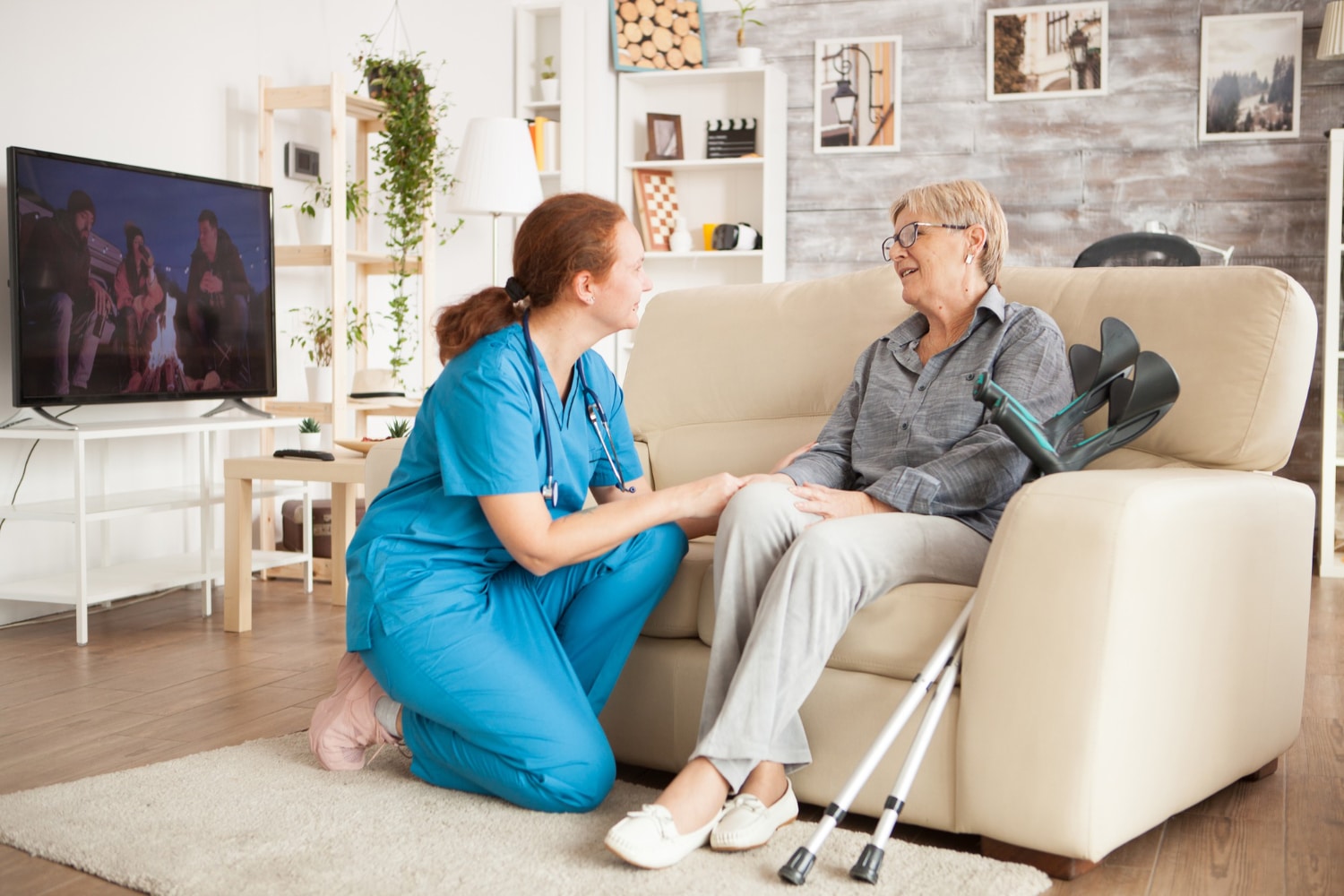 Our experienced and highly trained RN's provide the highest quality of care to our clients. Nail Care and Med Setup are only two services you may qualify for. Our goal is to help individuals live happy and fulfilling lives.
Consumer Directed Services
CDS is a Medicaid-sponsored program that provides personal care attendant (PCA) services to individuals with disabilites similar to in-home care, enabling them to live independently. Aging with Grace LLC provides administrative services and support to CDS Program Participants.
What does it mean to self-direct your care?
You are the employer
You can hire/fire your attendant.
You supervise the work being done.
You set the schedule.
You are in charge!
Why Consumer Directed Services?
You can hire someone you know and trust to be your attendant.
Training is provided to assist you with hiring, firing, and supervising attendants.
You are thoroughly trained in the program policies and procedures.
Aging with Grace provides payroll for attendants and fiscal oversight.
Possible tasks your attendant can complete for you:
Grooming, bathing, toileting
Personal hygiene
Meal preparation, clean up
Housekeeping
Transportation
Individuals as Medicaid will need to meet Missouri Divison of Senior & Disability Services (DSDS) requirements. DSDS will complete an assement to determine the individual's needs and forward a personalized care plan to our agency. Aging with Grace LLC. Once a care plan is received, WE will help you hire the appropriate attendant and begin services within 7 days.
All of our team members are screened by the Missouri Family Care Safety Registry and are insured and branded. Aging with Grace LLC 's CDS program offers continued training for attendants ro ensure quality in-home care services. If you are in need of these services and would like to learn more about how we can help you please contact us right away.
Homemaker Services
Respite Care
Nursing Visits
Private Pay
Personal Care Services
Aging with Grace LLC provides disabled or senior individuals with assistance in the following areas.
Bathing/Showering
Dressing/Undressing
 Grooming
Toileting
Personal Hygiene
Obtaining Medication
Transfers
Range of Motion
Meal Preparation
Housekeeping & Laundry
Errand Transportation
Medical Transportation (limited)
If you have a friend or family member with personal care needs please contact us to see if they qualify to get into CDS or IHS program